CHAMPIONSHIP COURSE
Black Bull is one of the finest and most picturesque 18 Hole Championship Courses in Alberta. Our mature trees, emerald hues, and scenic beauty are just a few of the things that keep players coming back year after year.
The real test, however, is both the challenge and reward the Black Bull Championship Course will provide to golfers of any skill level.
Our slope rating of 142 coupled with our new design has transformed the Black Bull into one of Alberta's most impressive and challenging golf courses being played today.
If you haven't played the Black Bull in the past couple of years, you have not experienced one of Alberta's most hidden gems. Come challenge the Bull.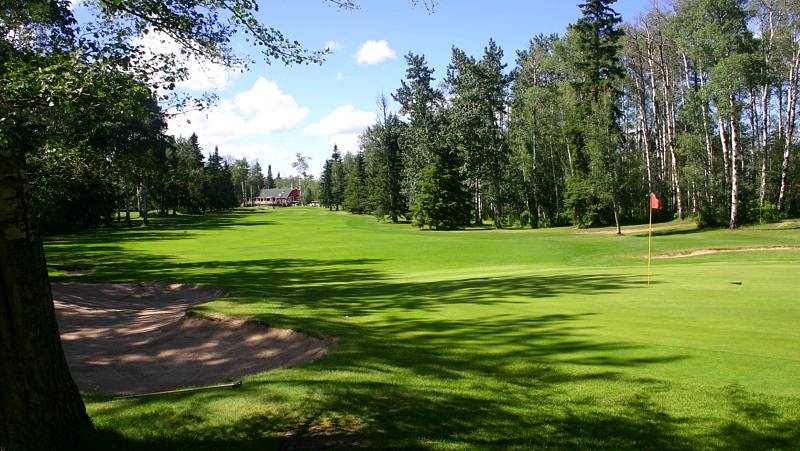 EXECUTIVE COURSE
The Executive Course at the Black Bull is one of "Beauty and Pleasure". Our pristine layout and mature conditions make playing the course a real treat.
The course layout is comprised of a mixture of original holes with several unique new ones.
The Executive Course is both enjoyable and appreciative, not only for the beginner golfer but also for the low handicapper as well.
With its mix of Par 3 and Par 4 holes, the Executive Course is perfect for those wanting a shorter leisurely game.
It compliments everyone's skill level and needs. Come visit us today and experience the golfing secret you didn't know you were missing!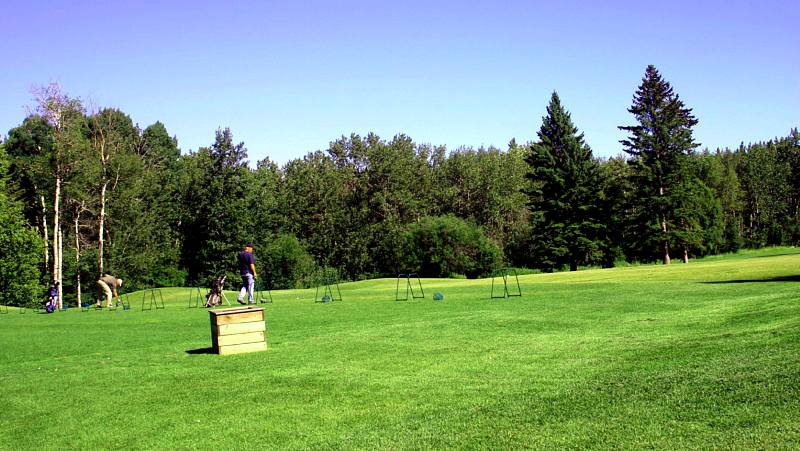 PRACTICE FACILITIES
"Practice Makes Perfect!" At the Black Bull we have taken this concept to heart! Our practice facilities have been designed to replicate what you can expect to experience once on the course.
Our Driving Range, unlike other wide open ranges, is lined with gorgeous, mature spruce trees and has the same flavor and feel as many of our holes.
In addition, two well manicured practice greens allow plenty of space to practice your putting, improving your chances of golf success on the real course.
Finally, a large Bunker will get you prepared for all of the bunkers you may encounter during your game. Come to the Black Bull and test your golfing skills today.